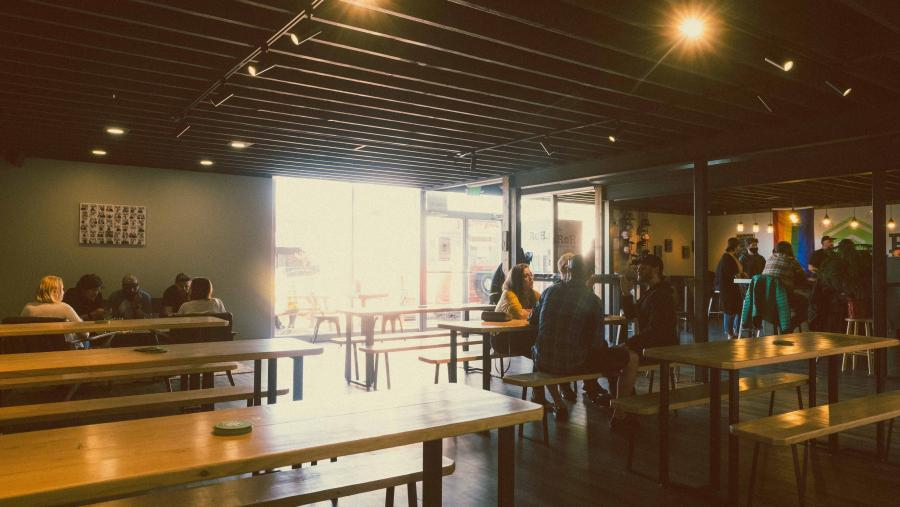 Are you interested in hosting an event at RoHa Brewing Project?
We'd love to have you - the information below will allow us to determine if we can accommodate your party!
With our recently remodeled space we offer room for 30 - 50 guests, beer garden style picnic tables for sitting, and several locations to set up snack bars or food. We serve 8 rotating beers on draft, and offer a few additional packaged beers at any given time. We have a handful of board games, and a shuffleboard to enjoy during your event. We have a projector and screen if you plan to show a presentation.
Please complete the form, and someone will contact you directly to finalize any details, and provide pricing.
Cheers!
Details
We can accommodate 30 - 50 people comfortably
We have patio space available as well, weather permitting.
We serve eight rotating draft beers and several additional packaged options.
We have shuffleboard, and other board games
We have a projector, and drop down screen for presentations
We can offer workspace for onsite catering (not provided by RoHa)
We can offer cold storage for keeping food cold while serving