RoHa was 10 years in the making, the dream of Rob (the Ro in RoHa) Phillips. Long before Rob was plotting breweries, Chris Haas was busy creating award-winning beer. Haas (the Ha in RoHa) is a Utah brewing pioneer with two decades in the business.
It was a nearly perfect partnership. Rob an engineer and ardent home brewer. Haas the seasoned, detail-oriented professional brewer. Rob the Planner, Chris the Analyzer. The last piece of the RoHa puzzle was Josh Stern, the Driver. Those three personality traits created the ideal triumvirate for an emerging brewery. Yet, it's the similarities that define RoHa: a clear passion for beer and dedication to the craft balanced with a craving for a great life along with outdoor adventure — powder, single track and rivers.
Rob + Haas = Beer
It was a simple, and seemingly innocuous question: "Do you ever take volunteers?"
The answer came in the form of a shrug and an incredulous, "Sure, we start at 8 a.m."
The question came from Rob Phillips, a passionate home brewer looking to glean as much knowledge as possible from one of Utah's craft brewing pioneers, Chris Haas. The morning after that first meeting — fittingly at one of Chris' monthly beer school sessions — Rob showed up to volunteer. Eight years, and a thousand tiny steps later, the RoHa (Rob + Haas) Brewing Project began.
Thirsty Thursdays
As the real estate agent for a seasoned homebrewer, Josh Stern found the perfect place for his client. Two doors down.
That lucky relocation sparked a friendship centered on homebrewing and a tradition they dubbed Thirsty Thursdays.
Thursdays were the night they could really fly their beer nerd flag. The only rule: Never a beer either had tried before. Each armed with a notebook, they'd sip, scribble, write reviews and even peel and paste labels on the pages.
And yes, they still have the notebooks.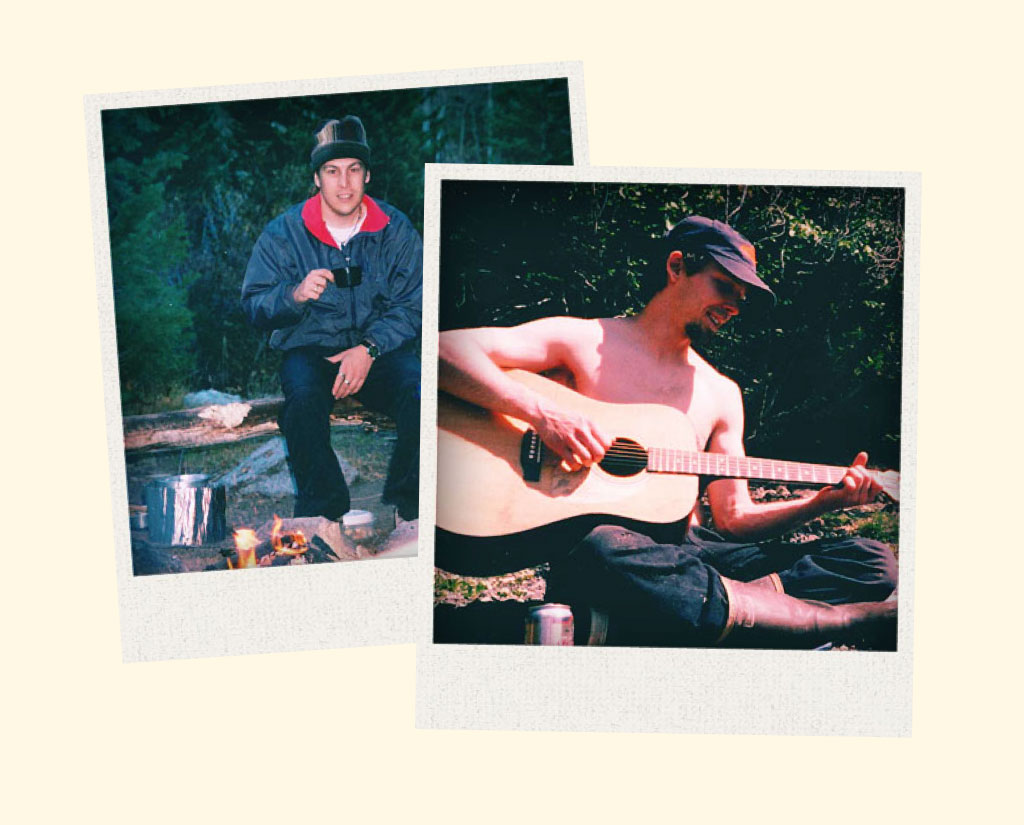 S**t or Get Off the Pot
"I'm a good planner. My wife says that's my biggest fault. I've had just as much fun planning the RoHa as opening it."
After years of chatter, countless business plans, hours of volunteer brewing with Chris and even some homemade Frankenbrewed tank construction (still sitting in a field in Pleasant Grove, incidentally), Rob's wife Melissa had heard enough. Late in 2014, as Rob was droning on about brewery plans.
"Will you just shut up?" Melissa interjected. "You need to shit or get off the pot. If you're not making beer by next Christmas, we're done talking about this."
RoHa didn't quite make the deadline, but the progress was sufficient enough to quell Melissa's concerns.
Brew 'Haas' Style
Fresh out of college at Michigan State University, living with his girlfriend but without a clear career direction, Chris Haas needed a hobby. Why not beer? It went from hobby to obsession in about two weeks.
The relationship didn't last but Chris still found love and a career. He started calling breweries across the country seeking advice. He figures he nagged around 100 brewers and just talked until they said, "I gotta go."
After scrubbing kegs in Michigan, including a stint at Bell's in Kalamazoo, Haas loaded his truck and headed West with no destination and not much money. He stopped in Salt Lake City to visit an old friend, spent his last day — or so he thought — drinking at Fuggles (an early bar / brewpub owned by Squatters) and somehow landed a job at the brewery.
He has been in Salt Lake City ever since, paying his dues at Squatters before moving on to Desert Edge, where he was the head brewer for 17 years.
Cooler from God
Josh Stern sought adventure as a younger man — skiing, biking, and climbing while living in the shadow of Mount Rainer and later Bellingham, Washington, among other places. He convinced his pregnant wife to move to Alaska and live off the land, became a chef. Always driven by passion, he intertwined creative outlets like food and music with more mainstream endeavors like real estate where, no surprise, he thrived.
At the top of Josh's long list of obsessions: beer. Maybe it was growing up with the aroma of Pabst Blue Ribbon brewing in the air — or an early introduction to the beers of Stevens Point, Wisconsin, but Josh would probably point to the "Cooler from God."
He was young, living in tiny Elbe, Oregon, when he stumbled upon a little Chinese market and its bomber-filled cooler of undiscovered Oregon microbrews. A summer of sampling everything that holy cooler had to offer sparked a lifetime pursuit of brewing curiosity, education and finally a brewery.
Cheers!
RoHa opened it doors in early 2017. It's been a long road with years of dreaming, brewing and tasting. Without those experiences, brewing great beer wouldn't be possible. But our RoHa Brewing Project seeks greatness in every beer we make, without compromise so we can drink our beers through all the good times and always with good people.